November 1, 2016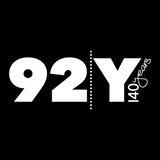 Physiatrist, Department of Rehabilitation and Spine Center,
Weill
Cornell Medicine and 
NewYork-Presbyterian
Hospital/
Weill
Cornell Medical Center
6:30-7:30pm
Our spines are breaking a sweat for us every day of our lives. Let's return the favor.
Dr. Ethan Rand teaches us how to take care of our spines and why it is important that we do. Learn about the causes and conditions of various spine ailments, including herniated

discs

, sprains and muscle spasms, as well as the ways you can manage and treat it to improve your quality of life. Dr. Rand will discuss the latest in spine treatments, from non-operative rehabilitation and therapy to minimally-invasive surgery. He will also offer his top tips for spine health and modifiable behaviors that can alleviate neck and back pain.
This lecture is a part of the 92Y Health and Wellness Talks
1395 Lexington Avenue (at 92nd Street)
To register and for more information, please click here.