September 27, 2016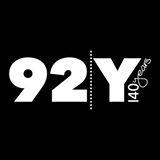 Neurologist-in-Chief and Chairman of Neurology, Department of Neurology,
Weill
Cornell Medicine and 
NewYork-Presbyterian
Hospital/
Weill
Cornell Medical Center
6:30-7:30pm
It's not just your body that changes with age: your brain does, too. And it's completely normal.
Dr. Matthew Fink gives you a window to your amazing brain and the changes it undergoes with time, and offers pragmatic advice for dealing with healthy brain aging. Learn various modifiable behavior patterns that can help prevent stroke and many other neurological conditions associated with aging including Alzheimer's Disease.
This lecture is a part of the 92Y Health and Wellness Talks
1395 Lexington Avenue (at 92nd Street)
To register and for more information, please click here.