A customized ambulance aims to care for patients just minutes after symptoms appear.
August 9, 2017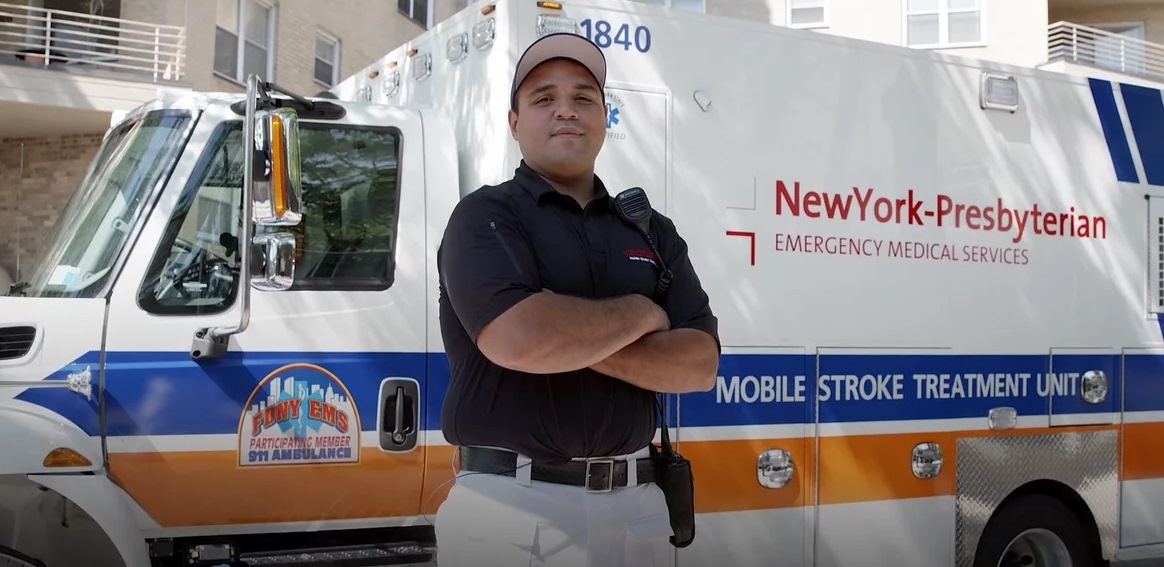 Time is of the essence when someone is having a stroke, caused by a blockage or rupture of an artery in the brain. Not only is stroke the leading cause of permanent disability in the United States, it's also the fifth leading cause of death.
For every minute that passes after blood flow is even partially cut off from the brain, 1.9 million brain cells die because of a lack of oxygen.
If treated within 90 minutes of the onset of symptoms, a stroke victim has a 50 percent chance of making a full recovery. If treatment is delayed three hours, the odds of a full recovery drop to about half that. At four hours, treatment barely has any benefit at all.
Read the complete story at HealthMatters.nyp.org.