New York's No. 1 hospital delivers advanced stroke treatment to New York City patients
June 1, 2017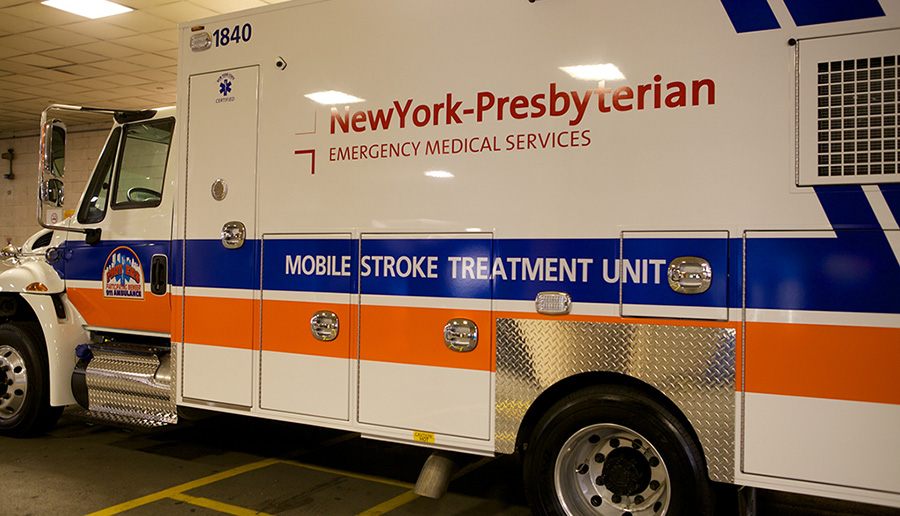 NEW YORK — NewYork-Presbyterian, in collaboration with Weill Cornell Medicine, Columbia University Medical Center and the FDNY, is launching the Mobile Stroke Treatment Unit (MSTU), the first of its kind on the East Coast. The MSTU is an emergency vehicle specially equipped to provide immediate, specialized care to patients who may be having a stroke.
Every year, more than 795,000 people in the United States suffer from a blockage in an artery of the brain, making stroke one of the most widespread and debilitating conditions and a leading cause of serious long-term disability in the United States. Such blockages can deprive the brain of blood flow and oxygen, which, over the course of minutes, can lead to death or disability.
"The Mobile Stroke Treatment Unit delivers the most advanced technologies, expert staff and life-saving treatment to more stroke victims in need," said Dr. Steven J. Corwin, president and CEO of NewYork-Presbyterian. "We are very proud to be the only hospital on the East Coast to provide these services. This is a remarkable achievement as we move forward in revolutionizing stroke care."
Read full article here.