The Department of Neurology at Weill Cornell Medicine offers highly competitive neurology education for trainees of all levels, from medical students to residents, fellows, and practicing professionals. We foster a warm, caring, and nurturing environment that combines the resources of an Ivy League medical school — Weill Cornell Medical College — and one of the world's leading medical centers, NewYork-Presbyterian. Our faculty members are dedicated to neurology education as a vital component of their careers and are committed to advancing the field of neurology education.
#1
In the New York metro area for Neurology and Neurosurgery
#3
In the nation for Neurology and Neurosurgery

Featured in NY Magazine's Best Doctors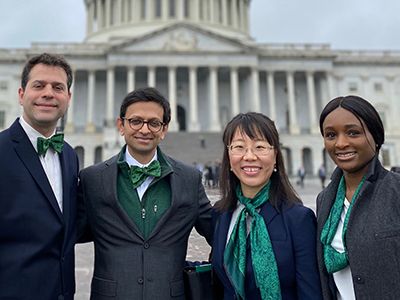 The neurology residency program at Weill Cornell Medicine creates unique opportunities for professional and personal growth. Our world-class neurology faculty, comprehensive educational program, and large and diverse patient population enable us to produce highly qualified neurologists who go on to careers as sought-after clinicians as well as teachers, researchers, and leaders in the field.
The Weill Cornell Medicine student curriculum includes required coursework in neuroscience and clinical neurology. Neurology electives are available to fourth-year students interested in a career in the field.
The Department of Neurology offers continuing medical education programs for medical professionals interested in improving their understanding, diagnosis, and treatment of diverse neurological disorders.
Our neurology fellowship programs provide advanced, in-depth clinical training in meeting the needs of patients with complex and evolving neurologic disorders.
The Department of Neurology offers courses, modules, and events geared toward improving the quality of instruction and encouraging trainees who are interested in exploring careers as clinician educators.