Find out more about our diverse and accomplished group of residents, including their backgrounds, specialities and career goals.
Class of 2026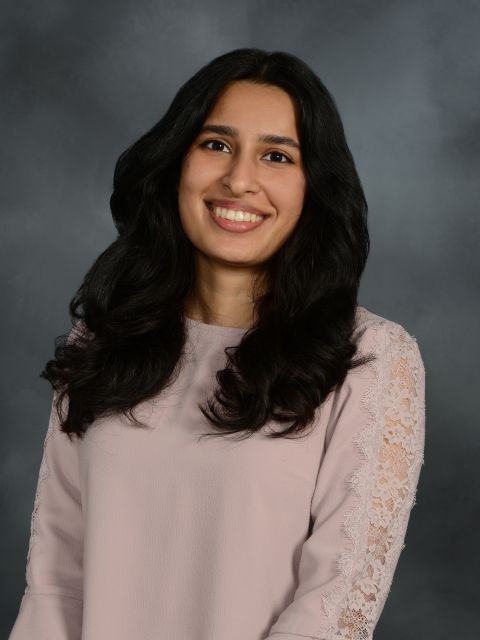 Tehniyat Baig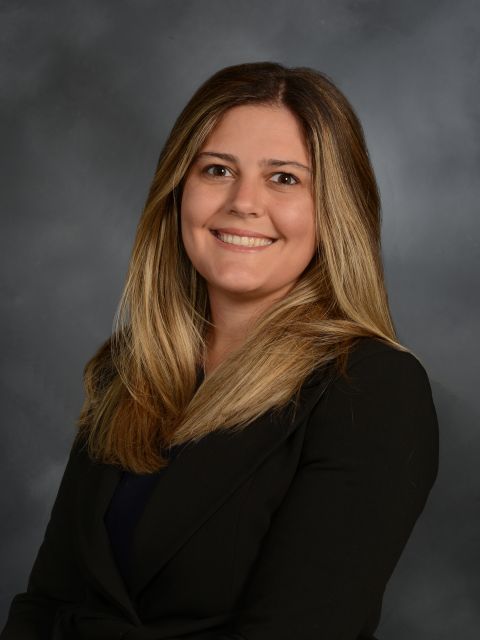 Paulina Diaz
View Bio
Paulina was born and raised in San Juan, Puerto Rico. She attended George Washington University in D.C., where she obtained her bachelor's in psychology and a subsequent master's degree in forensic psychology. She moved back to Puerto Rico to attend medical school and was actively involved in multiple sclerosis research. Her interests in neurology include multiple sclerosis, headache, and research on health disparities. In her free time, Paulina enjoys exploring restaurants in NYC, traveling, and practicing French.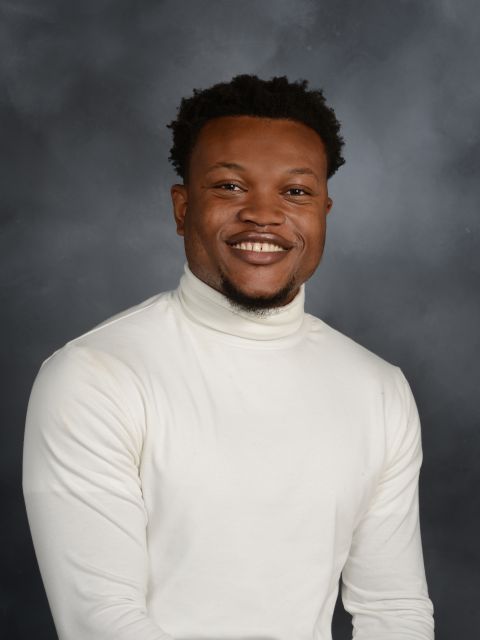 Clinton Ehidom
View Bio
Clinton was born and raised in Nigeria. He moved to the United States and settled in New York where he completed high school, college, and medical school. Clinton is passionate about mentoring and increasing representation in medicine. His interest in neurology includes stroke, neurocritical care, and interventional neurology. Outside of medicine, Clinton enjoys staying active. He plays multiple sports including basketball and soccer. He also loves spending time with family and friends.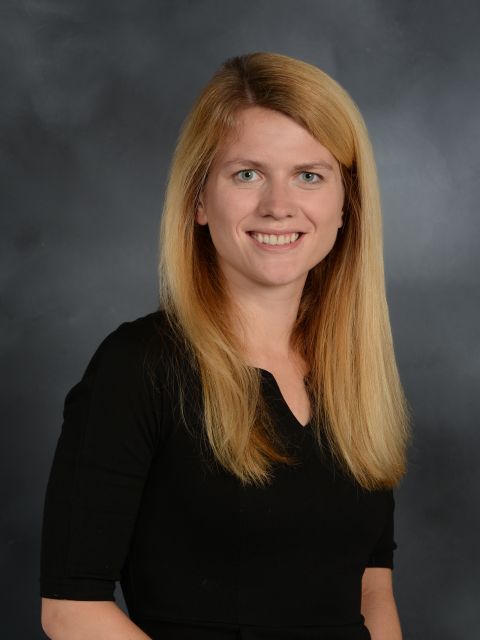 Kara Farnes
View Bio
Kara grew up just outside of Denver, Colorado where she enjoyed the abundant hiking and amazing weather. She moved out east to complete her undergraduate degree in neuroscience at Dartmouth College in the Upper Valley of New Hampshire. She stayed in New England after graduation to work on neuroscience research at Massachusetts General Hospital. She then traveled to the Midwest to attend medical school at the University of Cincinnati where she also obtained a Master's in Physiology. Kara has broad interests within the field of neurology though has always had a special appreciation for movement disorders and electrophysiology. She makes wonderful chocolate chip cookies and is always looking to try a new neighborhood restaurant.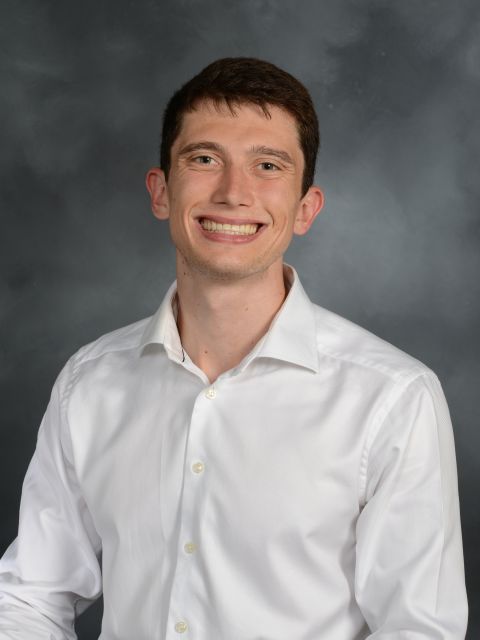 William Harris, II
View Bio
Will grew up in North Carolina and attended UNC-Chapel Hill for college. Then he attended medical school at the Medical University of South Carolina, where he discovered a love of all things neurology. When he's not pursuing his neurology interests, including stroke, neurocritical care, and neuromuscular disease, you can find him spending time with friends, honing his cooking skills, training for his next marathon, or visiting one of the many museums and cultural institutions that NYC has to offer.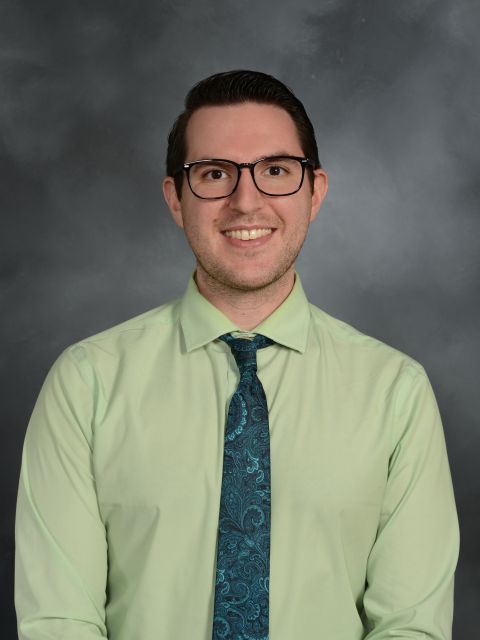 Evan Kolesnick
View Bio
Evan is originally from NYC and is so excited to be back! He went to undergrad at Northwestern before completing his DO/MPH dual degree at the Philadelphia College of Osteopathic Medicine and Jefferson respectively. He loves teaching and mentoring and hopes to make it an integral part of his practice. His professional interests include movement disorders, stroke, quality improvement and health equity. In his free time, he enjoys collaborative board games, sports analytics and watching scary movies with friends.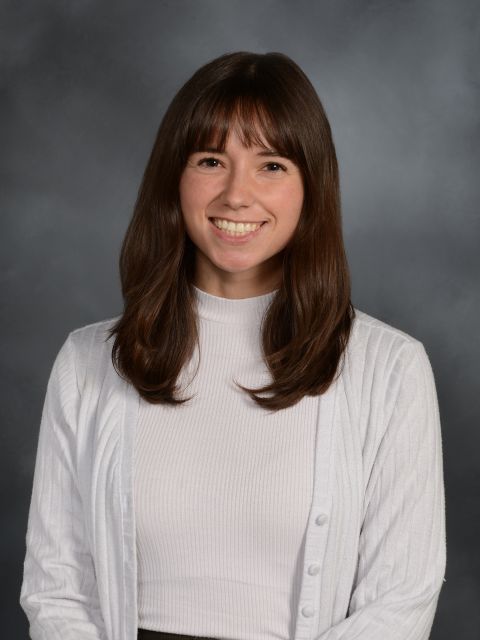 Heather Martin
View Bio
Heather grew up in Michigan and went to college at the University of Michigan and medical school at Michigan State University- The College of Human Medicine. She is undecided in her specialty, but her neurology interests include vascular, critical care, headache, and medical education. During her free time, she enjoys being with her family and friends, baking desserts, watching movies, and hiking.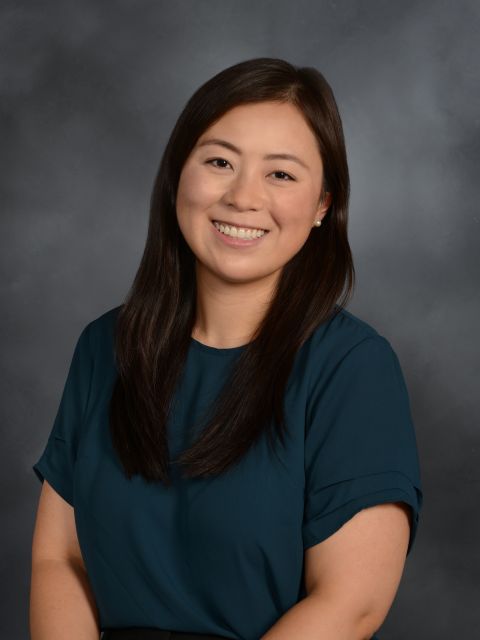 Jenny Rotblat
View Bio
Jenny was born and raised in North Carolina but now calls the New Jersey and Philadelphia area home. She attended Penn for college then medical school at Albert Einstein in the Bronx. In neurology, her interests are broad but currently she is interested in stroke and headache. In her free time, she enjoys trying new restaurants, baking, hiking, and taking walks. 
Class of 2025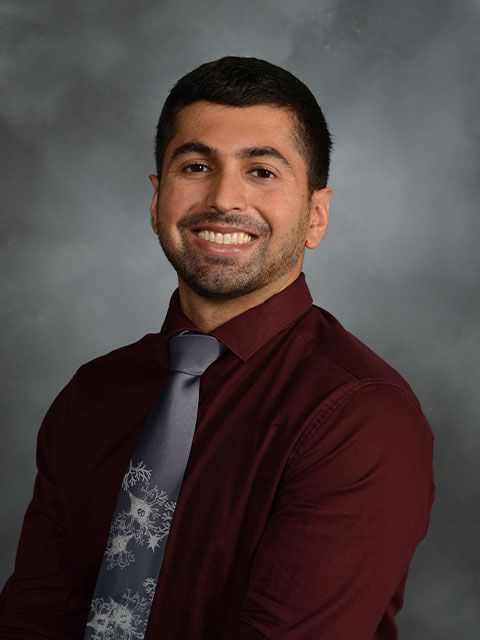 Shreyas Bharadwaj
View Bio
Shreyas grew up in the SF Bay Area. He went to undergrad at Duke University and attended medical school at Northwestern University in Chicago. His interests in neurology are in stroke and epilepsy. During his free time, he loves going for runs and bike rides by the river and through Central Park. He also loves exploring new restaurants in the city.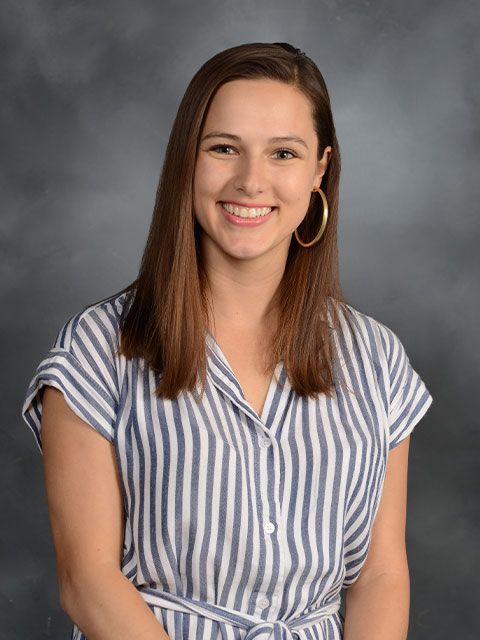 Cali Callaway
View Bio
An Atlanta-native, Cali studied biology and artificial intelligence at the University of Georgia as a Foundation Fellow. She earned her MD from Weill Cornell Medicine, where she is delighted to stay for residency. She is passionate about research in traumatic brain injury, health equity, and advocacy for survivors of sexual assault and domestic violence. She aims to complete a fellowship in neuro-critical care. When away from the hospital, she enjoys cooking (often with the unsolicited assistance of her two cats), playing soccer in Central Park, and exploring new restaurants.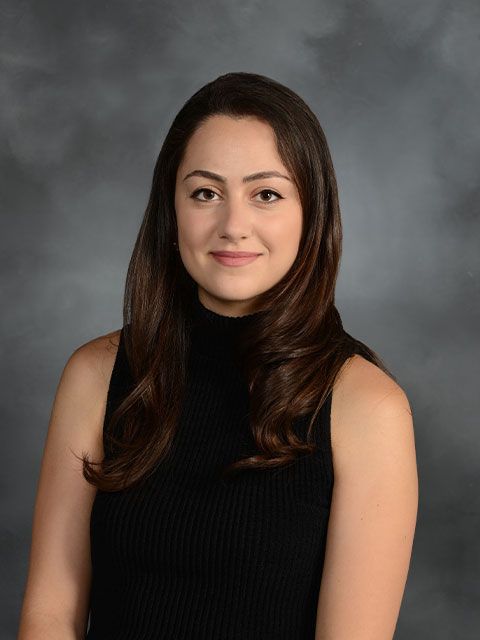 Giana Dawod
View Bio
Giana was born in Cincinnati, OH, with her family having originally come over from Amman, Jordan. After graduating from Johns Hopkins with her degree in neuroscience, she took a year off to work as a medical proposal writer for a global clinical research organization. She attended the University of Toledo for medical school, where she developed an interest in vascular and interventional neurology. Outside of work, she enjoys watching soccer games, traveling, learning new languages, and exploring all that NYC has to offer.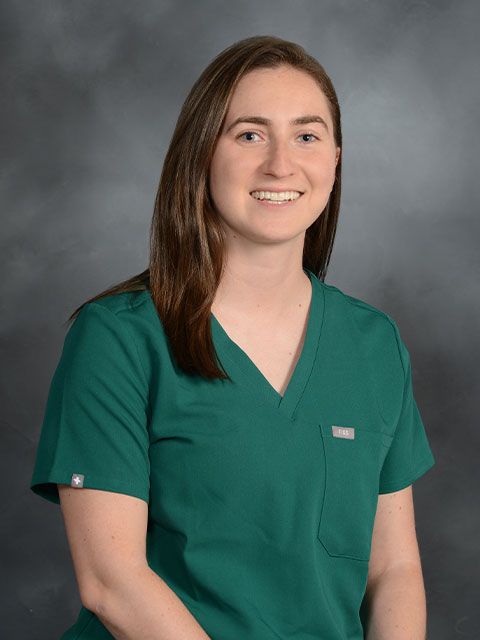 Sarah Friedman
View Bio
Sarah was born & raised in NYC, studied neuroscience at the University of Rochester, and graduated from SUNY Downstate College of Medicine. Her neurology interests include headache medicine, movement disorders, and LGBTQ+ health equity within neurology. Outside of the hospital, she enjoys cycling, yoga, and is on a quest to find the best doughnut in NYC.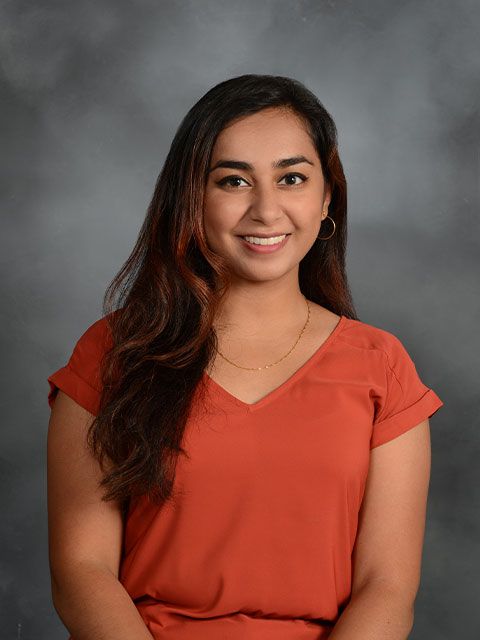 Safa Kaleem
View Bio
Safa grew up in Gainesville, FL, and completed both her undergraduate studies as well as her medical school training at Duke University in North Carolina. During medical school she obtained a Masters of Health Science in Clinical Research while conducting research on nonconvulsive seizures in the Neuro ICU. She is interested in Neurocritical Care and Stroke and wants to continue to conduct clinical research. Outside of medicine, Safa enjoys rock climbing, video games, cooking, and baking.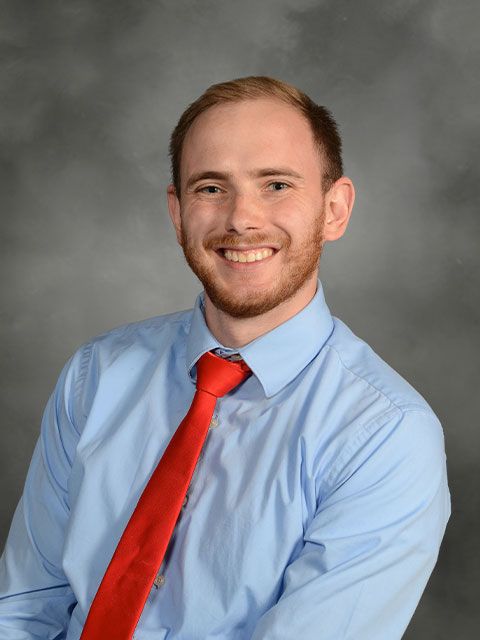 Nathan Schleinkofer
View Bio
Nathan grew up in Indiana, and also completed both college and medical school there. His interests within neurology include electrophysiology, neurocritical care, medical education, and physician wellbeing. Outside of work, he enjoys watching comedians or dramatic/reality TV shows, using photoshop, playing board games, and doing escape rooms.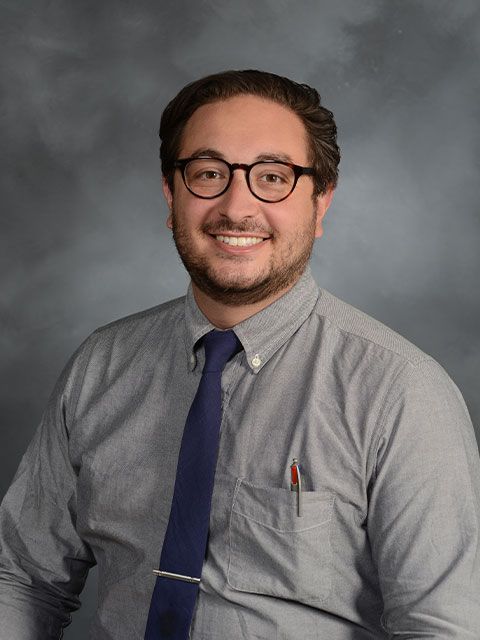 Aryeh Zolin
View Bio
Aryeh grew up on Long Island and is a life-long New Yorker. He studied biology and history as an undergraduate at Columbia University. He attended medical school at Weill Cornell and received his PhD in neuroscience at the Rockefeller University in the laboratory of Vanessa Ruta as part of the Tri-Institutional MD-PhD program. Aryeh is interested in movement disorders and neurodegenerative diseases and as the resident research fellow at the Feil Family Brain and Mind Research Institute, he is focused on linking basic laboratory research and clinical practice. When outside of the hospital and lab, Aryeh enjoys spending time with his family and exploring all the dog- AND baby-friendly parks across the city. 
Class of 2024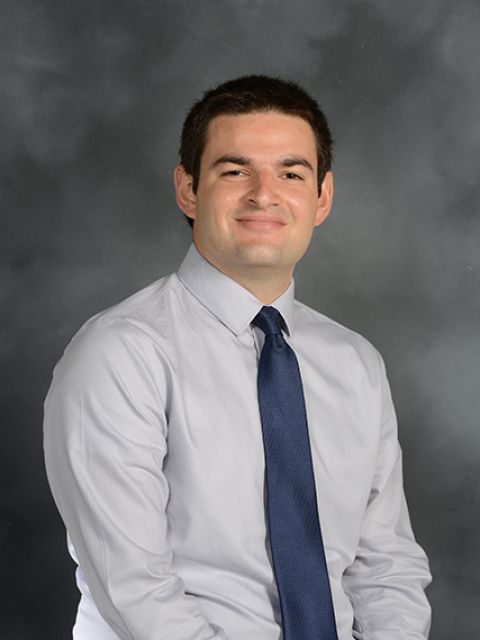 Andrew Feldman, M.D., MEd
View Bio
Andrew, born and raised in Allentown, Pennsylvania, studied Neuroscience at Brown, taught 5th grade in Boston, and returned to PA to complete an MD/MEd at Penn State. He has adjusted well to pandemic-life in New York City: he enjoys playing basketball and frisbee, biking around Central Park, and going on leisurely strolls along the East River. His interests within neurology are broad, although he has developed a particular interest in Sports Neurology (from years as a Philly sports fan) as well as medical education.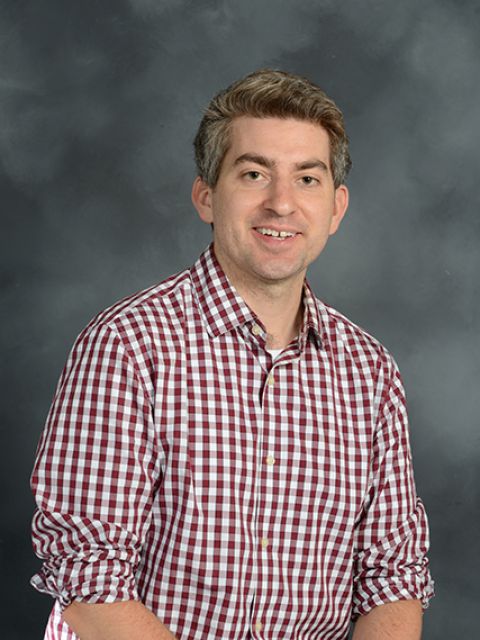 Donald Langan, M.D., D.Pharm
View Bio
Don is originally from Manalapan, New Jersey, and is enjoying living in New York City for the first time. He attended Rutgers University and was part of Rutgers' dual PharmD/MD degree program. He graduated from the Ernest Mario School of Pharmacy in 2015 and worked as an independent community pharmacist for a year, before beginning medical school at Robert Wood Johnson in 2016. In his free time, Don enjoys cooking with his fiancée Kat, an anesthesia resident at Weill Cornell, as well as exploring NYC together. He also enjoys listening to live music and watching baseball. His interests in neurology include neurocritical care, vascular neurology, as well as healthcare policy.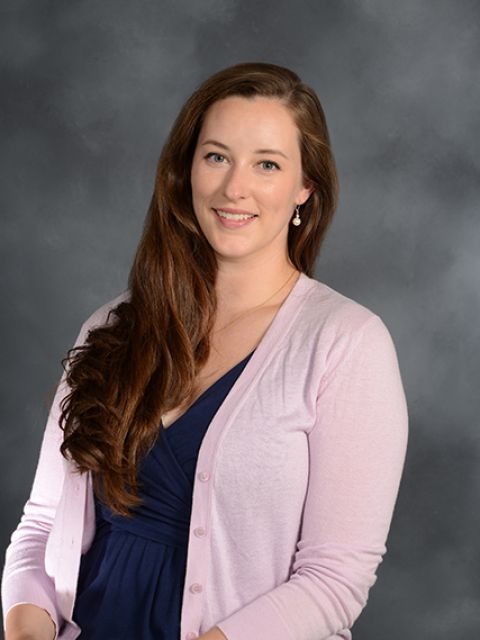 Alexandra Nee, M.D.
View Bio
Alexandra grew up in Boston before heading up north to Dartmouth College, where she majored in Studio Art and Psychology, and competed in the heptathlon for the Track & Field team. After graduation, she wore a number of hats including being an executive assistant, selling handmade cards on Etsy, and waitressing while completing a pre-med post-baccalaureate program at Harvard. She attended New York Medical College and fell in love with NYC (although she'll forever be a Boston sports fan!). She loves dogs, exploring NYC on long walks, and making art. She has developing interests in neuroimmunology, movement disorders, and critical care.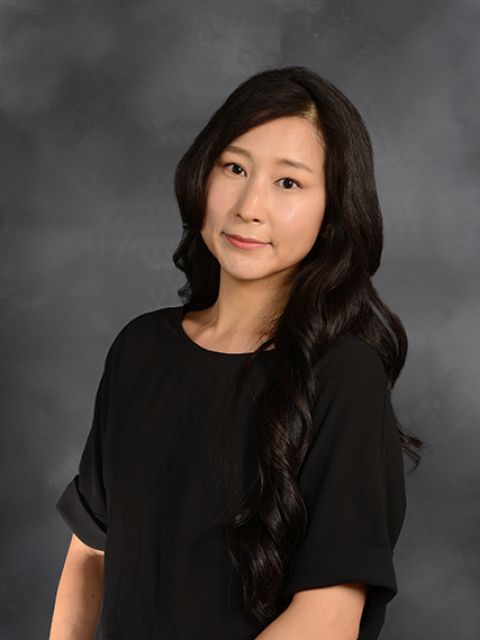 Stephanie Oh, M.D., Ph.D.
View Bio
Steph hails from the lovely Garden State, where she completed a combined medical and PhD degree in Neuroscience at Rutgers-RWJMS while developing her interests in health and science policy. Her doctoral research explored the molecular mechanisms of neuronal survival and degeneration under oxidative stress in Parkinsonian models. When she's not hiking the abundant trails in the tri-state area, Steph can be found enjoying music, painting, and attempting to grow a jungle in her apartment.
Haneen Qadourah, M.D.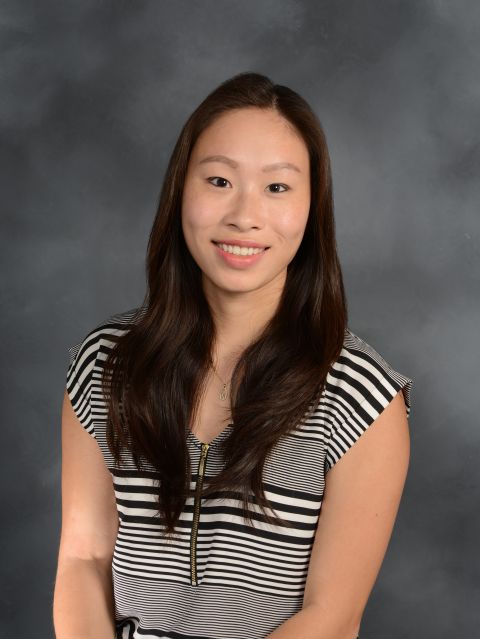 Anjeli Song, M.D.
View Bio
Anjeli was born and raised on Long Island and attended New York University where she majored in Global Public Health and Biology. In college, she discovered her fascination with the brain while working in a neuroscience lab investigating the neural circuitry behind animal behaviors. After completing medical school at Boston University, she is now thrilled to be back home for residency in her favorite city in the world. Outside of the hospital, she enjoys singing, playing the guitar, biking, and rock climbing. Her current interests include neurophysiology and medical education.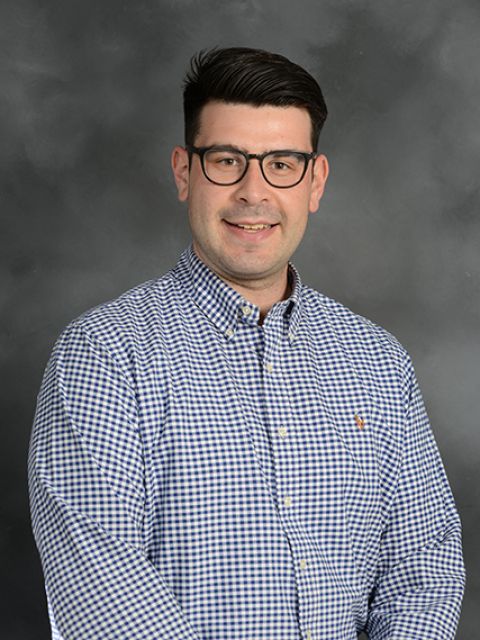 Aaron Zelikovich, M.D.
View Bio
Aaron, a native of Indianapolis, Indiana is excited to call New York City his home for the next four years! He attended Indiana University School of Medicine and this is his first time living outside of the midwest. In his spare time he enjoys having his friends and co-residents over for dinner, biking around Central Park, and enjoying all of the amazing food that NYC has to offer. His interests within neurology include neuromuscular diseases, medical education, #neurotwitter, and clinical trials.
Class of 2023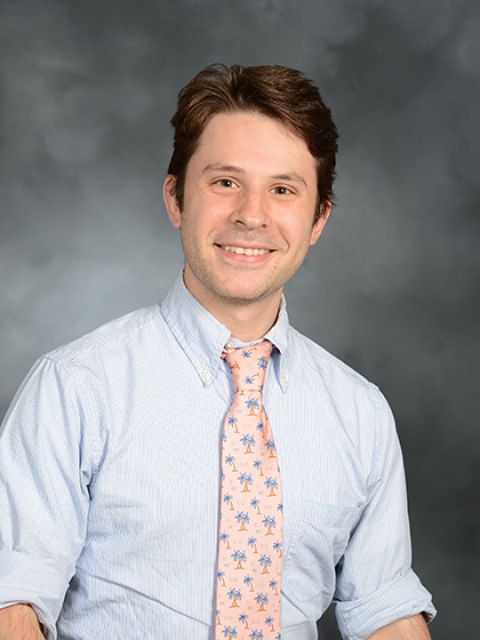 Aaron Kaplan, M.D.
View Bio
Aaron was born here at New York Hospital. Since that time, he attended Washington University in St. Louis where he studied English Literature, Psychology, and Creative Writing. He discovered his love of medicine after graduation, and completed his pre-med post-bac at Columbia University, where he stayed on for medical school at the Vagelos College of Physicians & Surgeons. He is thrilled to complete his residency back where it all began. When not practicing neurology, Aaron illustrates for education and theater, studies Narrative Medicine, and whips up gourmet home-cooked meals.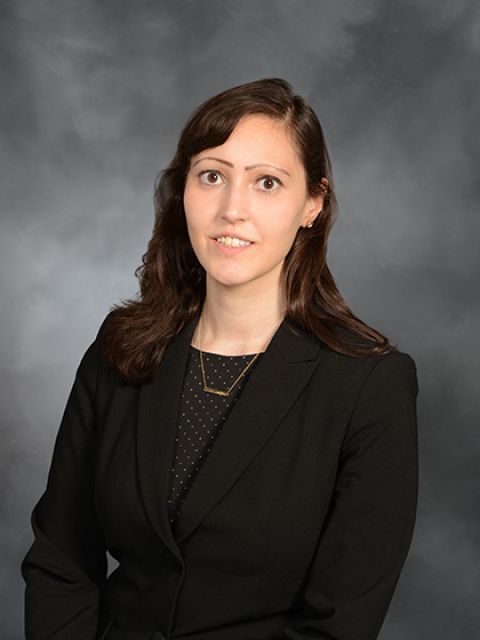 Nara Michaelson, M.D., M.S.
View Bio
Nara was born in Oklahoma City, Oklahoma but has been on the east coast ever since attending the Massachusetts Institute of Technology (MIT), where she majored in Brain and Cognitive Sciences. She conducted research on the role of T regulatory cells at Brigham and Women's Hospital before attending medical school at Dartmouth (alma mater of our own famous Fred Plum). During medical school, she was active in the Student Interest Group In Neurology (SIGN) and is now very interested in mentoring medical students who are considering this wonderful field. She is thrilled to be at such an amazing and supportive program as Cornell, surrounded by brilliant and caring residents, faculty, and staff. In her free time, she enjoys exploring New York City and relaxing with her adorable pet bunny rabbit named Larry.
Stephanie Roses, M.D.
View Bio
Stephanie is from Durham, North Carolina, where she grew up cheering for Duke basketball and swimming distance freestyle. She studied evolutionary biology and international relations at Mount Holyoke College, one of the Seven Sisters women's colleges, while swimming and rowing for Division III teams and serving as the student body liaison with the US Department of State for an initiative on Women in Public Service. While Stephanie has not chosen a subspecialty yet, she loves genetics, genomics, and the idea that an individual or family's makeup not only affects disease susceptibility and severity, but their responses to medications and recoveries as well. She'll likely apply genetics and evolution to whatever she finds most fun clinically. She is a former pastry chef who enjoys supplying glucose to colleagues and petting strangers' dogs in Central Park.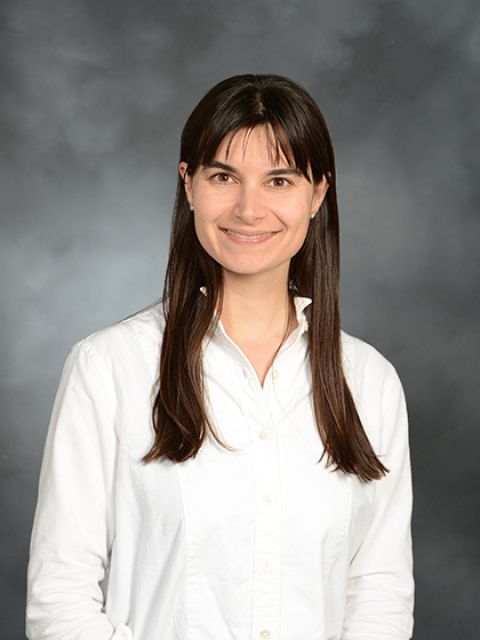 Alison Seitz, M.D., M.S. Ed
View Bio
Ali grew up in Miami, FL. A fiction lover, she majored in Literature at Yale before teaching 7th grade English in New York City. She attended University of California San Francisco for medical school after completing post-baccalaureate coursework down the street from New York Presbyterian-Cornell at CUNY Hunter College. She is interested in neurocritical care, palliative care, and the intersection of neurologic and psychiatric disease, having completed research in schizophrenia during medical school. In her free time she enjoys reading, hiking, salsa, and spending time with her husband.
Marialaura Simonetto, M.D., MSc
View Bio
Marialaura was born and raised in Padua, Italy, where she attended medical school at the University of Padua, one of the oldest medical schools in the world. After spending a year in Brussels for her med school thesis, she moved to Miami for graduate school where she earned her master's degree in clinical research from the University of Miami. Before med school her main interest was swimming and she competed in the Olympic Games in Beijing 2008, representing Italy. She is thrilled to be finally in NYC, her favorite city in the world! Marialaura enjoys traveling around the globe, free museum days, watching Netflix with her cat Zelda, exploring new restaurants in the city, and of course swimming. Her interests within neurology include stroke, vascular neurology, stroke disparities and neuroepidemiology and she hopes to pursue a career as an academic vascular neurologist.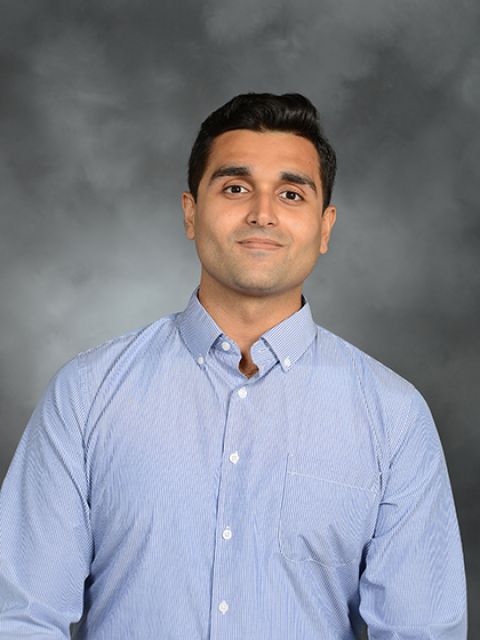 Susmit Tripathi, M.D., M.S.
View Bio
Susmit has divided roughly each decade of his life so far between India, Thailand, and the USA. While completing his MD-MS as part of the Clinical Research Training Program at Albert Einstein College of Medicine, he caught an early morning 6 Train from the Bronx to interview at Cornell. Now as a resident here, he feels lucky to learn about Neurology and research from his inspiring peers and teachers. His research interests include finding and validating tech and telemedicine-based approaches to neurological problems. Besides research and medical education. His other interests include reading historical nonfiction, checking in on fans of the NY Knicks (they're hurting), and cataloging his favorite Halal carts across NYC.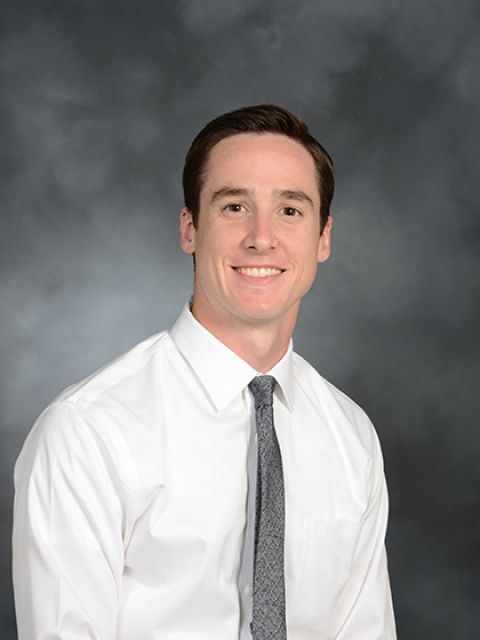 Paul Wechsler, M.D.
View Bio
Paul was born and raised in Pittsburgh PA, went to Wake Forest University, medical school at Pitt, and is now extremely excited to join his brothers in the Big Apple as part of the phenomenal Cornell Neurology team. His medical interests include vascular neurology, acute stroke treatment, primary prevention of disease, and teamwork. Outside of brain stuff, Paul enjoys eating tacos (strictly flour tortillas), live blues/jazz music, documentaries, and obnoxiously rooting for Pittsburgh sports teams. He will be visiting all pizza spots in the UES by the end of residency (list on his fridge).
Class of 2022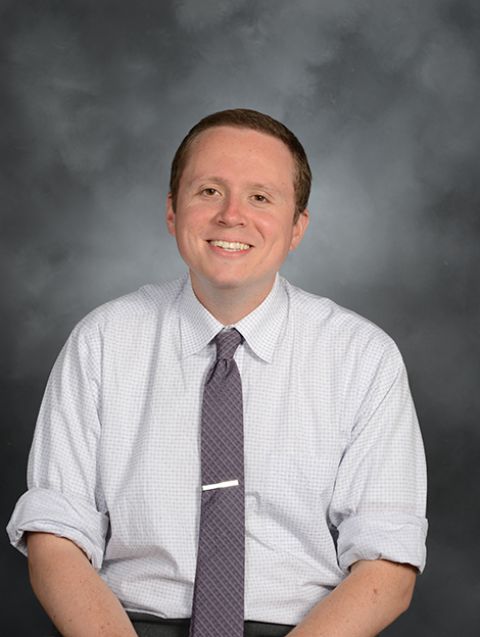 Sam Bruce, M.D., M.A.
View Bio
Sam, a native of Bergen County, New Jersey, has made New York City his home for over a decade, since graduating from Colgate University in central New York. He attended medical school at Columbia, way up in The Heights, and is now enjoying the sea level environs of the Upper East Side. In his spare time, he enjoys cooking, making music, watching baseball, running in Central Park, and spending time with his beautiful wife, Rose, and their handsome cat, Socrates. His interests within neurology include neurocritical care and vascular neurology.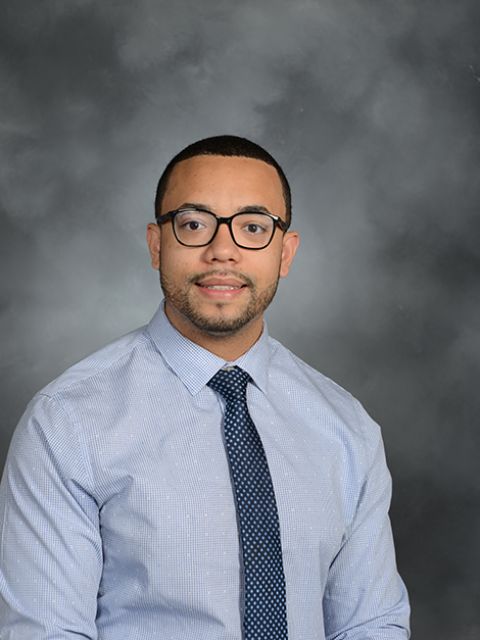 Moises Dominguez, M.D.
View Bio
Moises was born in the Dominican Republic and was raised in the South Bronx (Hunts Point) and subsequently Harlem. He attended medical school at Yale School of Medicine, where he wrote his thesis in medical education, specifically in neurology. His research interests involve using technology and active learning techniques to enhance student learning. He is interested in pursuing an academic career in medical education and headache medicine. During his free time he loves writing and recording music, sketching people, drawing anime and creating medical illustrations, and photography.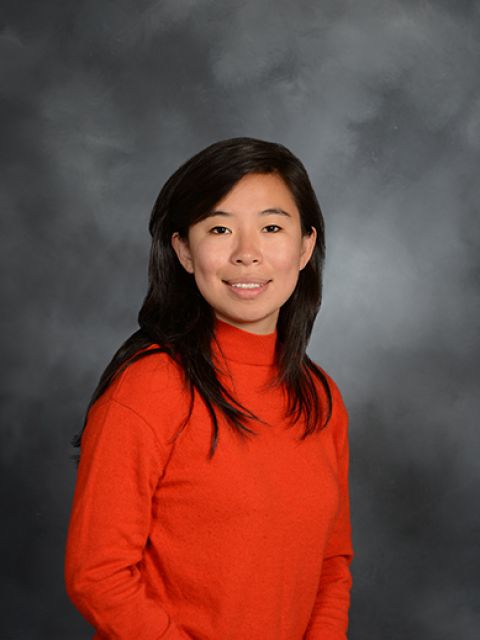 Virginia Gao, M.D., Ph.D.
View Bio
Virginia is from Upstate New York. She studied Neuroscience at Columbia, attended medical school at Mount Sinai, and worked on the molecular mechanisms of learning and memory during her Ph.D. at NYU. She enjoys pasta and lap swim at the McCarren Park Pool. She is interested in Movement and is working on the biology of alpha-synuclein with Jacqueline Burré here at Cornell.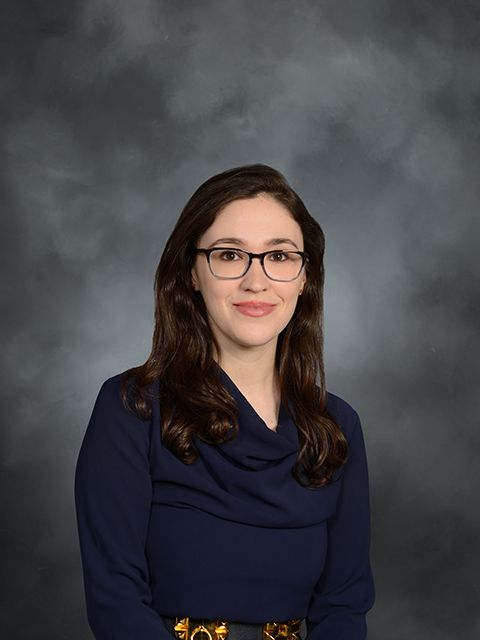 Alexandra Gewirtz, M.D.
View Bio
Alex was born in New York City and grew up in Connecticut 45 minutes away. She comes back home after going to college and medical school in Philadelphia. She is so excited to be back at Cornell and MSKCC, having worked in cancer research at MSKCC in between college and medical school. In her free time, she loves to explore different boroughs and spend time with her two dogs, Georgina and Isabella. She is currently interested in neuro-oncology.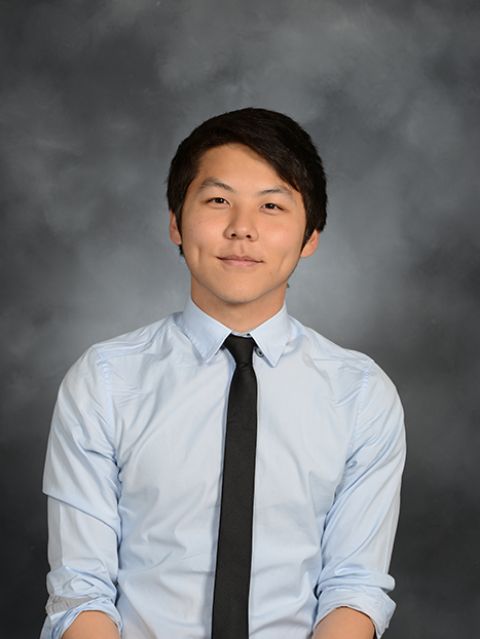 Mu Ji Hwang, M.D.
View Bio
Mu Ji was born in South Korea but had the great fortune of growing up all over the globe. He calls many different places home: the bustling metropolis of Seoul, the sweltering tropical humidity of Bangkok, the dry desert heat of Doha (where he attended Weill Cornell Medicine in Qatar) and now the cacophonous human orchestra of New York City. His goal is to foster his love of Neurology and to grow it into a blossoming career that encompasses clinical excellence, invigorated research and education. His other passions include the visual arts, playing the piano and traveling!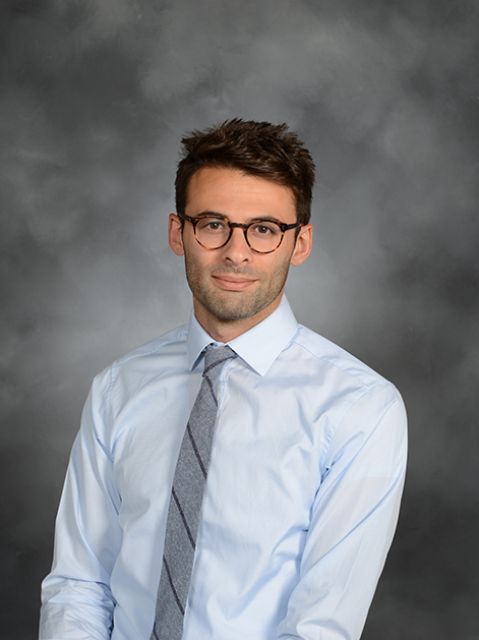 Joshua Kahan, M.D., Ph.D.
View Bio
Josh grew up in London, and obtained his Bachelor's Degree in Neuroscience, before later completing a combined medical degree and PhD from University College London (UCL). His research employed neuroimaging to explore the mechanism of action of Deep Brain Stimulation in Parkinson's Disease, based at the UCL Institute of Neurology, Queen Square. He worked as a Foundation Doctor in the UK's National Health Service (NHS) before joining us at Cornell. His accent is believed to be genuine.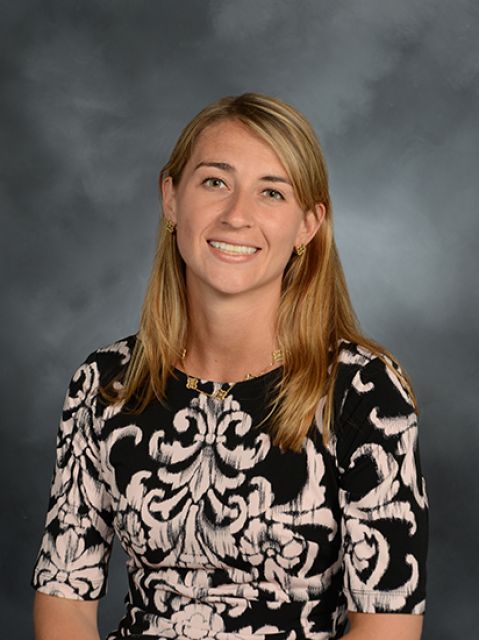 Sarah Parauda, M.D.
View Bio
Sarah was born at NYP-Cornell (of all places!) and raised in Pleasantville, New York. She majored in Neurobiology & Behavior at Cornell University in Ithaca, NY before coming to Weill Cornell for medical school. Over the years she has done research in a learning and memory lab, a translational stroke lab, and more recently in Dr. Schiff's lab at Weill, studying emotional expressions in patients with disorders of consciousness. In her free time she enjoys playing soccer, cooking Mediterranean food, and playing board games. She chose to stay at Cornell for neurology residency because she knew she would get world-class training from a group of residents and faculty members who were brilliant, enthusiastic, warm and remarkably approachable. Sarah loves all of neurology, particularly in the acute setting, and is considering a career as a neurohospitalist after completing a vascular or EEG/neurophysiology fellowship. She also has a strong interest in medical education, which she plans to incorporate into her future career.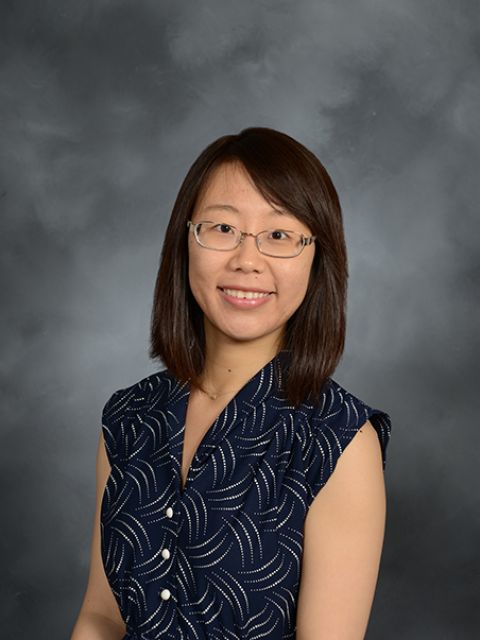 Sally Wang, M.D.
View Bio
Sally is from San Diego, CA and studied Biology and English at Duke University prior to medical school at the University of Rochester in upstate NY. She enjoys boba, free museum days, and reading with her cat, Béchamel. She is currently interested in neuro-oncology and neuroimmunology, but open to all specialties.
Class of 2021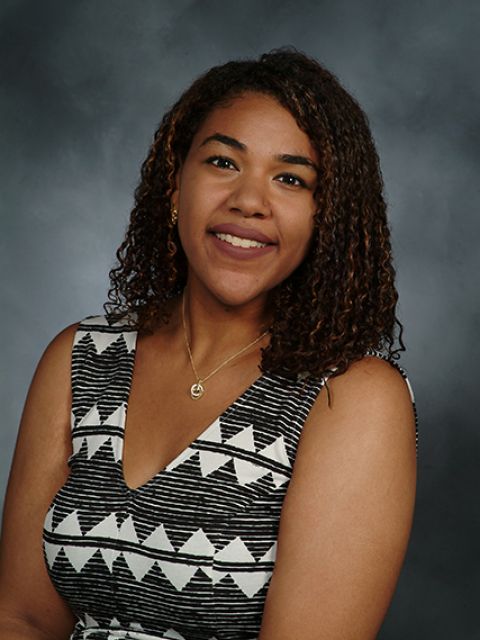 Jasmin Harpe, M.D., M.P.H.
View Bio
Jasmin was born on the East Coast, grew up in California, and came back East for college. She studied Neuroscience at Johns Hopkins University, Public Health at Yale, and attended medical school here at Cornell. Jasmin is honored and extremely happy to stay here for residency. She enjoys exploring the culturally diverse city with her friends, drinking coffee, and walking her beagle, Macchiato.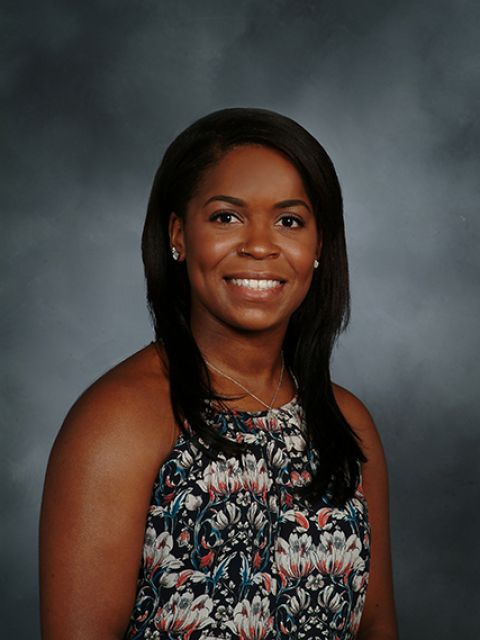 Shamelia Loiseau, M.D.
View Bio
Shamelia may have been born in Queens, NY, but, she identifies as a "true" Long Islander. She attended CUNY Hunter College where she studied biology with a concentration in the neurosciences and philosophy. There, she had the opportunity to conduct research on breast cancer and adult onset neurodegenerative disease. She later moved to Rochester, NY where she received her medical degree from the University of Rochester School of Medicine. In her spare time, she enjoys music, dance, chile con queso and lots of reality tv! Her current interests include neuro-oncology, stroke, neuro-critical care, medical education and palliative care.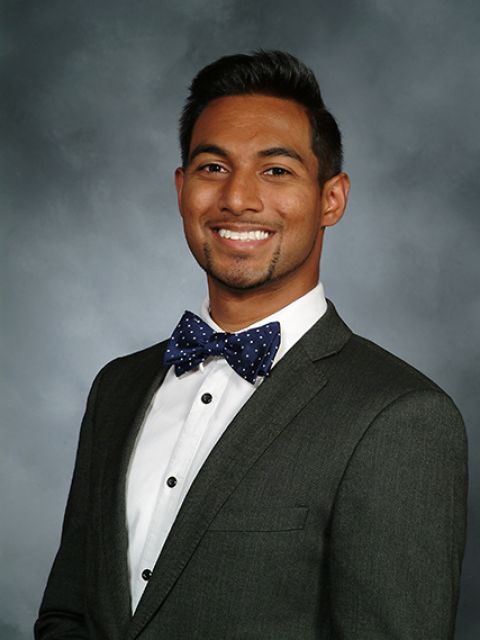 Melvin Parasram, D.O., M.S.
View Bio
Melvin was born and raised in the "Boogie-Down" Bronx.  He traveled to Arizona for medical school and he is ecstatic to be back home in NYC for residency. Currently, he is interested in pursuing a career in vascular neurology or Neuro-critical care. On his spare time, he loves to Netflix, watch movies (he is a huge Star Wars fan), travel, spend time with family and friends, and cheer on the New York Yankees and New York Giants.
Kurt Qing, M.D., Ph.D.
View Bio
Kurt was born in China and grew up in Indiana. With a background in Neuroengineering, he is interested in electrophysiology and is currently considering epilepsy and movement disorders for fellowship. On his free time, he spends a good amount of time dancing. He also enjoys swimming, surfing, and the like, as well as hiking trips when time permits.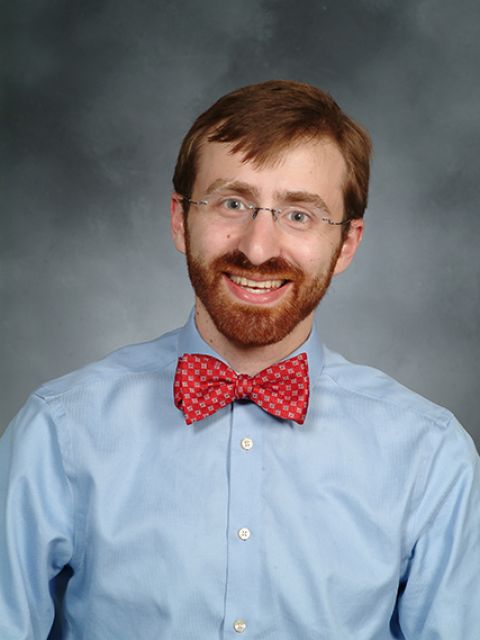 Andrew Tarr, M.D.
View Bio
Andrew was born in NYC, grew up in NJ, went to college at Brown University, and attended medical school in Cleveland. His neurology interests are in Headache, Epilepsy, and MS. Outside of work he enjoys racket sports including tennis and table tennis, soccer, tai chi, video games, and TV.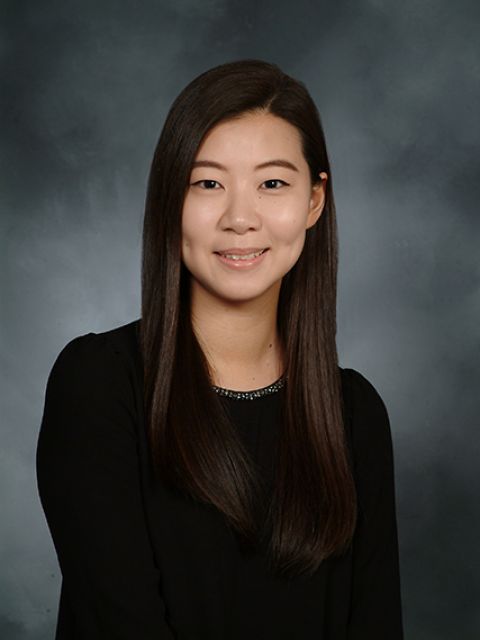 Andrea Yoo, M.D.
View Bio
Andrea was born in South Korea but grew up in Queens, New York and considers herself a steadfast New Yorker. In her free time, she enjoys exploring different restaurants, eating her way through the city. She also likes to travel and loves being in the water, having been an avid swimmer all of her life. She is excited to be at Cornell and is currently interested in movement disorders.
Class of 2020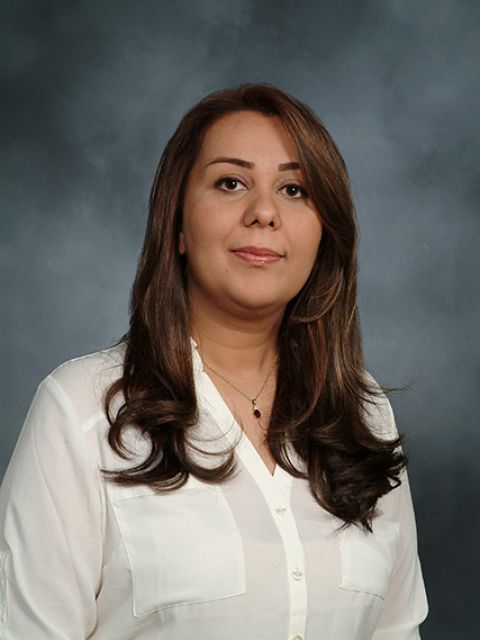 Saeedeh Azary, M.D., M.P.H.
View Bio
Saeedah was born and raised Tabriz, Iran, and attended Tehran University Medical School and UCLA for an MPH. She performed post-doctoral research in MS at UCSF before coming here for residency. She is an avid swimmer and oil painter and is actively exploring her neurology interests.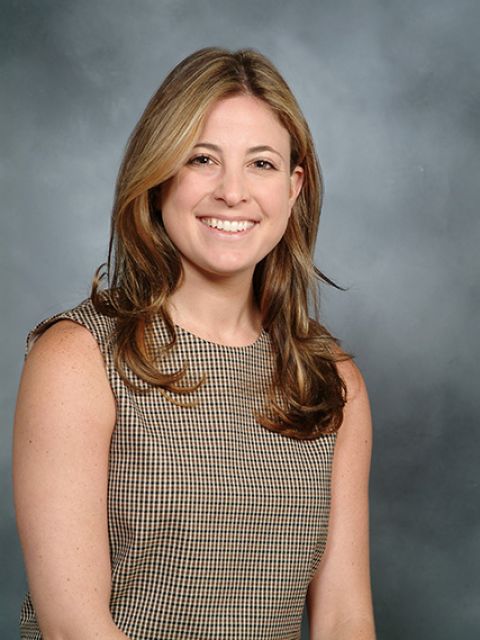 Sarah Bobker, M.D.
View Bio
Sarah was born in Long Island, grew up in South Florida, and comes to NYC by way of New Orleans. She is excited to have left New Orleans to move to her other favorite city in the world! Interested in Movement Disorders and Neuro-Oncology, she hopes to apply her understanding of the mind-body connection to her patients!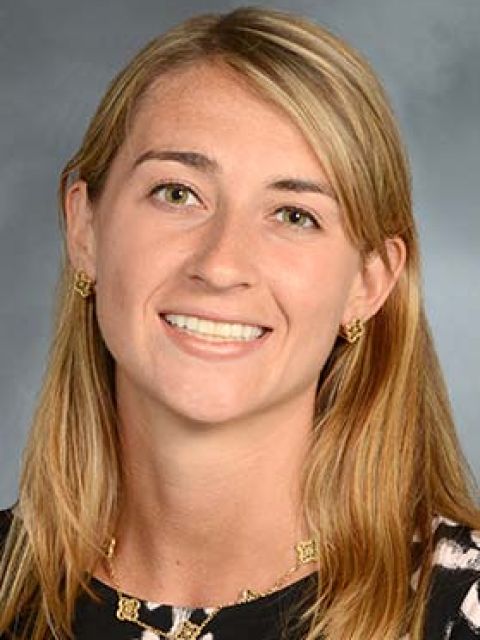 Stephanie Buchman, M.D.
View Bio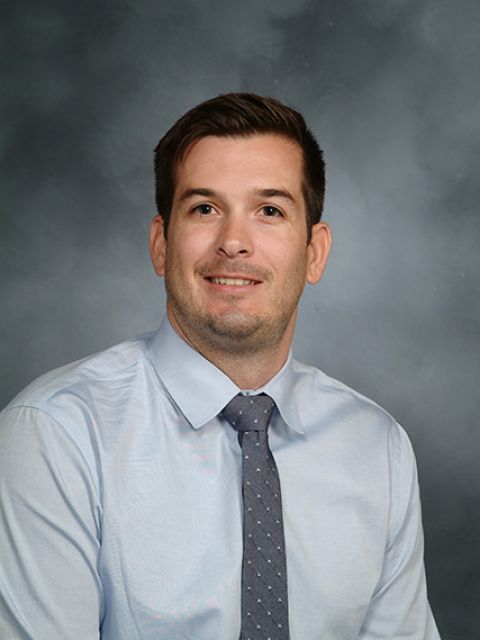 Mikel Shea Ehntholt, M.D.
View Bio
Shea was born in Florida and raised in North Jersey and has traveled across the world by way of his military service. He enjoys being outdoors, running in Central Park, and exploring NYC. He is an enthusiastic NY Mets fan and was named after their old stadium. Within Neurology, he is especially interested in traumatic brain injury.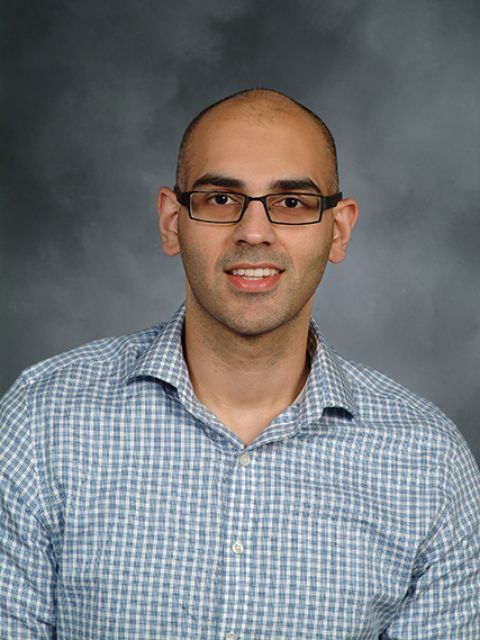 Ashwin Malhotra, M.D.
View Bio
Ashwin grew up in Long Island, NY. He enjoys lifting weights, playing basketball, and will always be a Knicks fan at heart. His academic interests have involved studying Glutamate receptor physiology, understanding mechanisms in major depression, and medical education. Within Neurology, Ashwin enjoys Epilepsy, General Neurology, Neuro-critical Care, and Neuromuscular Medicine. Most significantly, Ashwin loves Manhattan and is excited to explore NYC during his time here.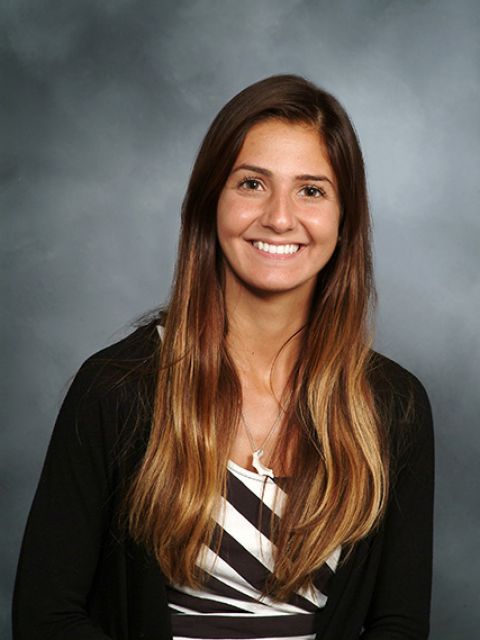 Kellyann Niotis, M.D.
View Bio
Kellyann was born and raised Manalapan NJ and enjoys anything that involves being outdoors – hiking, running, and anything by the beach. When life permits, she loves traveling and being immersed in new cultures. She tries to go on one Scuba trip a year, most recently the Galapagos. She is excited to finally live in and discover NYC.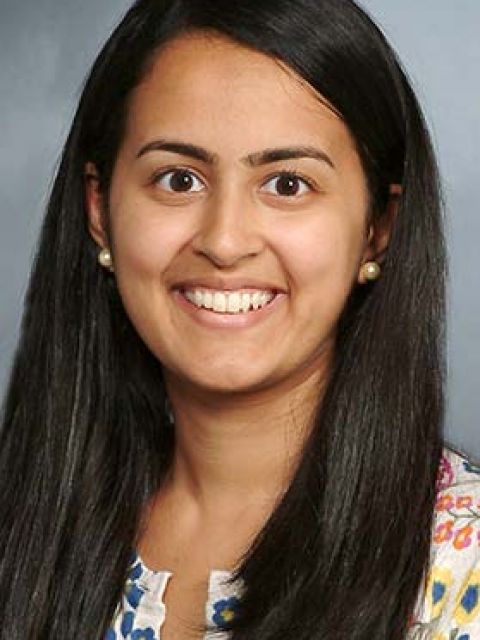 Neha Vijayvargiya Safi, M.D.
View Bio
Neha is originally from Sinking Spring, PA and is excited to explore the city one restaurant, musical, and city block at a time. She also loves picnicing in Central Park, traveling, dancing, and watching Netflix. She is interested in multiple sclerosis and neuroimmunology.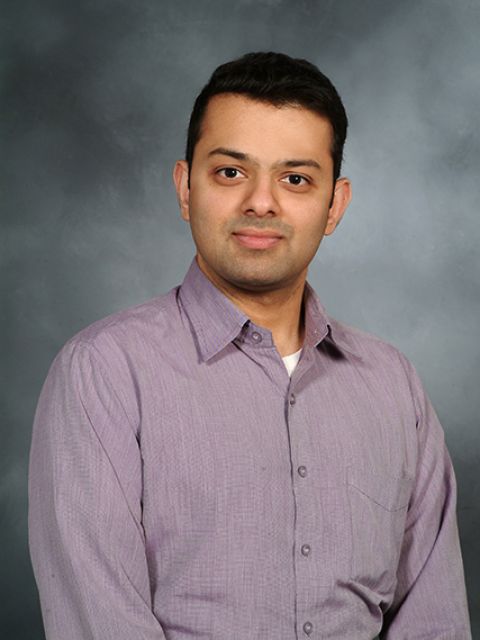 Bhavan Shah, M.D., MPH
View Bio
Bhavan was born in Gujarat, India moved to Cleveland and trained at Cleveland clinic Foundation Fairview hospital. He did is MPH from Cleveland state university with majors in biostatistics. He is very interested in Vascular Neurology and Neuro Critical-care. Apart from academics, he loves traveling and is passionate about traveling photography.
Pediatric Neurology
Kristen Berry, M.D.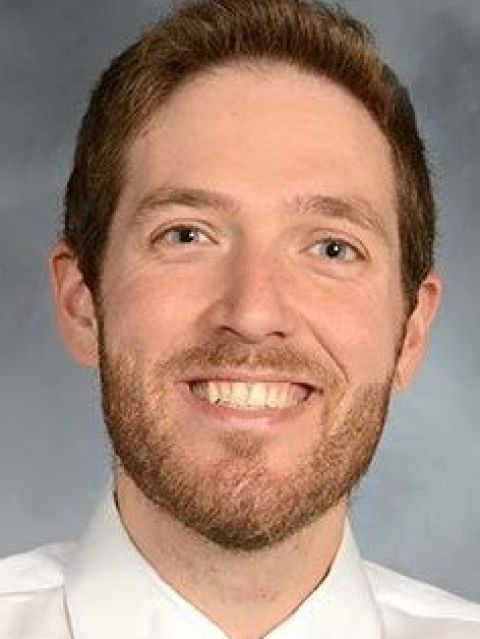 Joseph Chiaro
Anu Bakare-Opala